One century of experience. One century of passion.
One century of wisdom. Welcome to the new beginning of the next era, DUSK GRAY
In our last one century, Tostem created more than windows and doors because our passion has always been building people's home for the better place through our wisdom and innovation. With that, we become a leader in the industry and leading many "First" in housing innovation.
As one century of making a better living has gone by, as we continue to rise as a leader in the industry. The new era of Tostem has begun. Introducing another first in the industry with the color Dusk Gray.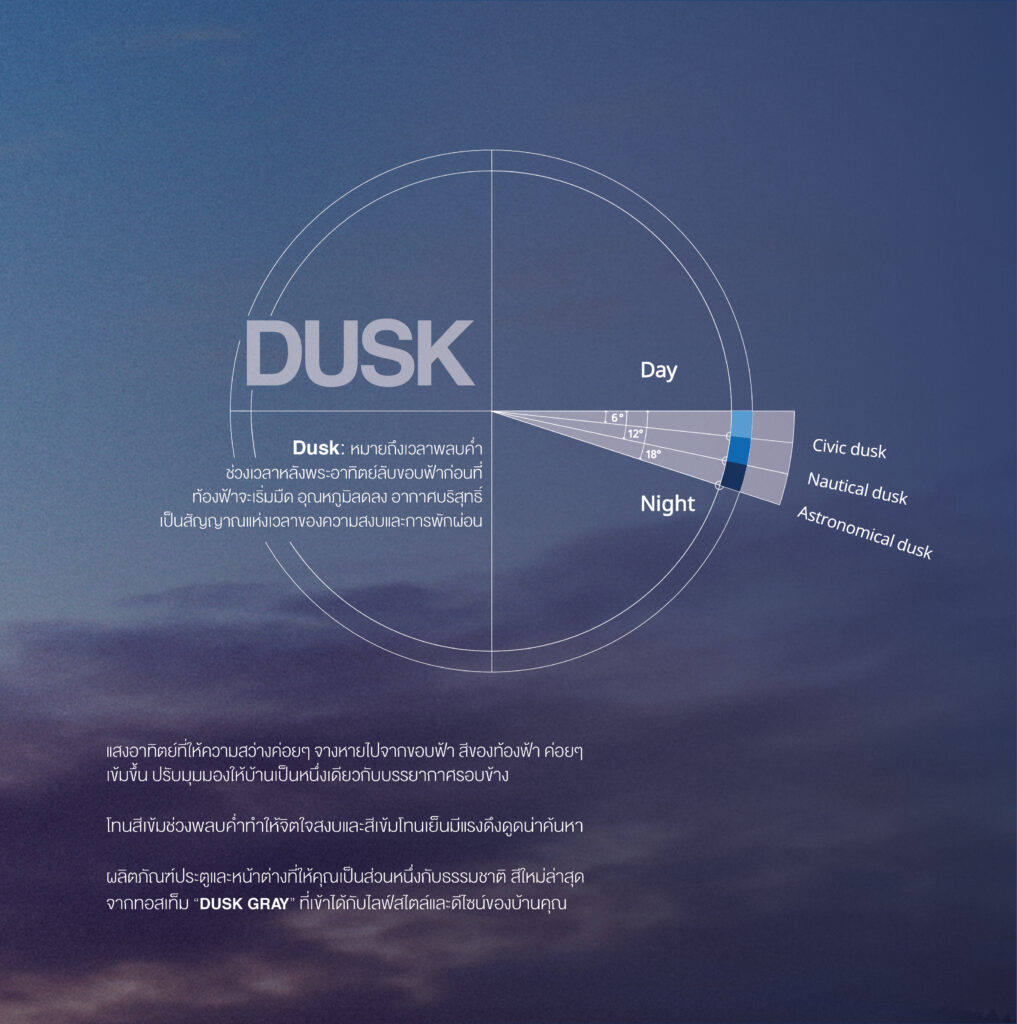 Balancing metallic texture and low-brightness achromatic colors
Coexistence of metallic texture and low brightness achromatic color. We paid close attention to the finishing of the product to improve its decorativeness by using the technique of layering of anodize film and semi-transparent electrodeposition coating to achieve that beautiful DUSK GRAY color with low lightness without impairing the texture of aluminum.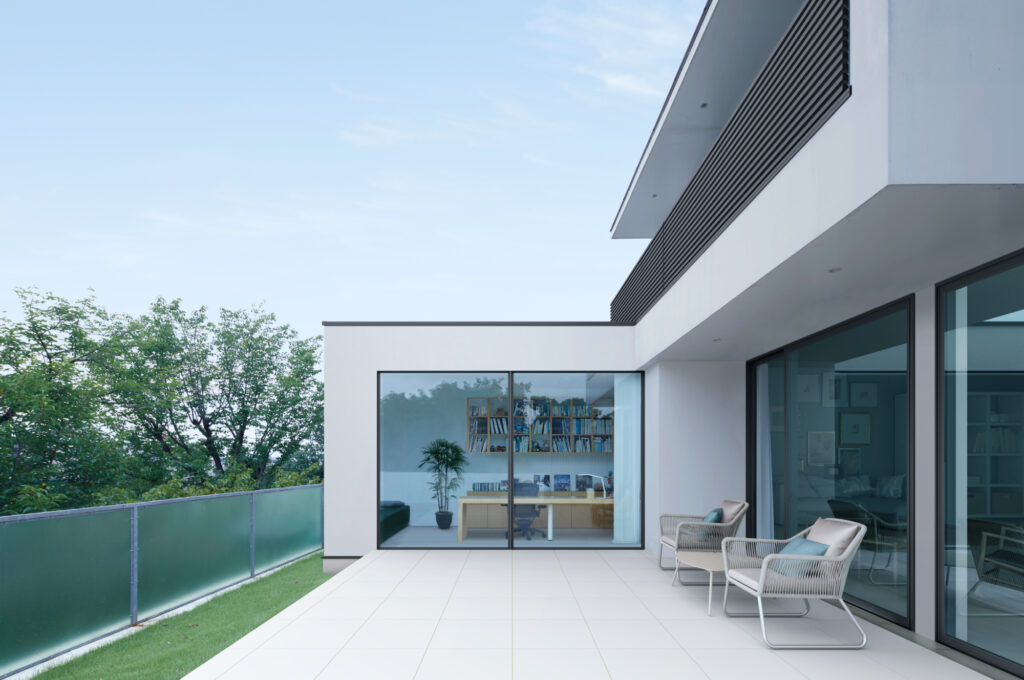 Blends into your lifestyle
Nowadays gray is considered a perfect shade for your exterior walls due to its versatility that can be used with lighter and darker shade, also it would complement many types of building designs from minimal modern contemporary to sophisticated.
Dusk Gray was created to fit perfectly with the trend.
The moderate metal texture blends into the house, creating an exterior wall with a texture that is also in tune and harmonizes with its surrounding without being too prominent and more importantly stands the test of time.